Still sits on a mountain peak high above Berchtesgaden in the Bavarian Alps.
In one of history's weird turns, Martin Bormann's birthday present to Adolf Hitler. It is now a cozy restaurant with a spectacular 360-degree view of the Alps.
This historic survivor of the Third Reich can only be reached by taking a special bus (or a strenuous 2-hour walk). Forward to an elevator shaft set deep in the mountain. The Eagle's Nest wasn't damaged during the war, so it looks just like it did in April of 1945. Most of the furniture was removed by the occupying forces. The red marble fireplace that Mussolini gave to Hitler is still there, minus some pieces chipped off by souvenir hunters.
When the weather cooperates, the panorama is incredible. Right at eye level with the Alps, looking over both Germany and Austria. The jagged mountains march away in all directions. On a clear day, you can see Salzburg. Even when it's misty, the swirling clouds give it a pleasantly eerie feeling.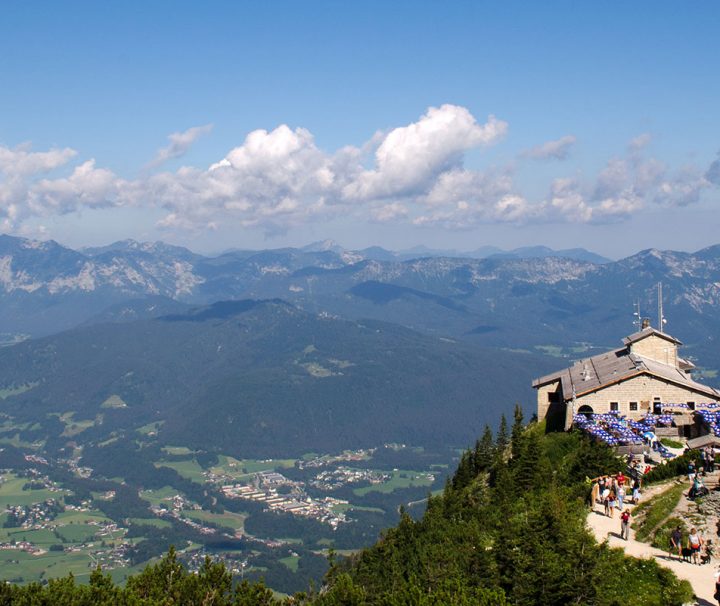 Visit the Eagle´s Nest, Enjoy an amazing view over the Berchtesgadener Land, and go deep to 500 meters under the ground to learn more about white gold (Salt), Fun, History and more.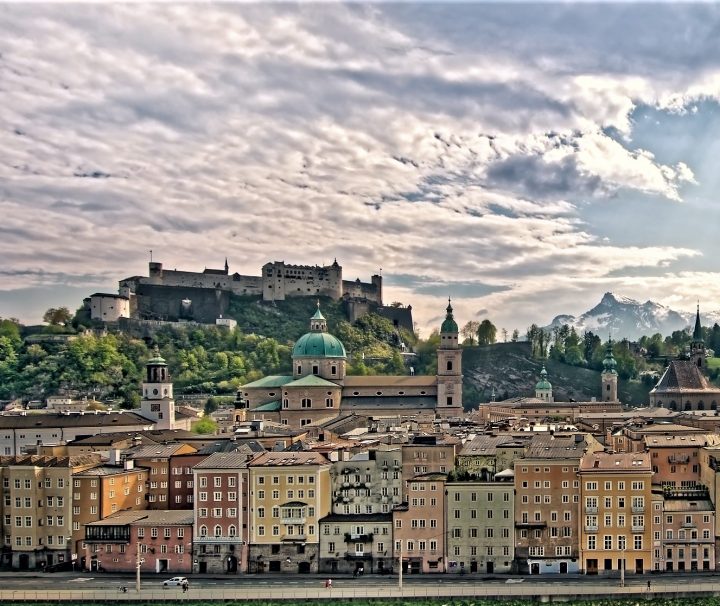 Join me to visit Salzburg, one of the prettiest cities you're likely to encounter in your European travels. Then we go for more fun and history to explore one of the oldest salt mines in Obersalzberg!